Air mobility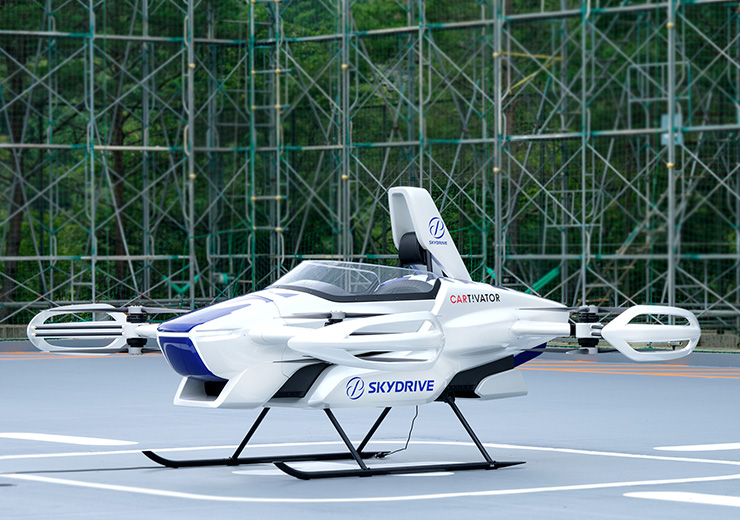 Liberate Yourself with "Driving & Flying".
While enjoying views from the sky, you can be free of stress by avoiding traffic jams and rush hour trains. The freedom of 3D movement makes all this possible.
Liberate Yourself with "the World's Most Compact Air Mobility".
The size is equivalent to an automobile and the price is within the same range. The vehicle has the eco-friendly benefits brought by electrification and reduced infrastructure needs, such as roads and bridges.
Liberate Yourself with "Speed and Reduced Travel Times".
The ability to take-off and land vertically, gives us airport-like services within cities. This feature opens the way for door-to-door mobility, with quick and free travel.
SD-03 SkyDrive manned flight model
SkyDrive demo flight in the 2020 summer
SD-XX SkyDrive Concept Model
SD-XX
SkyDrive concept model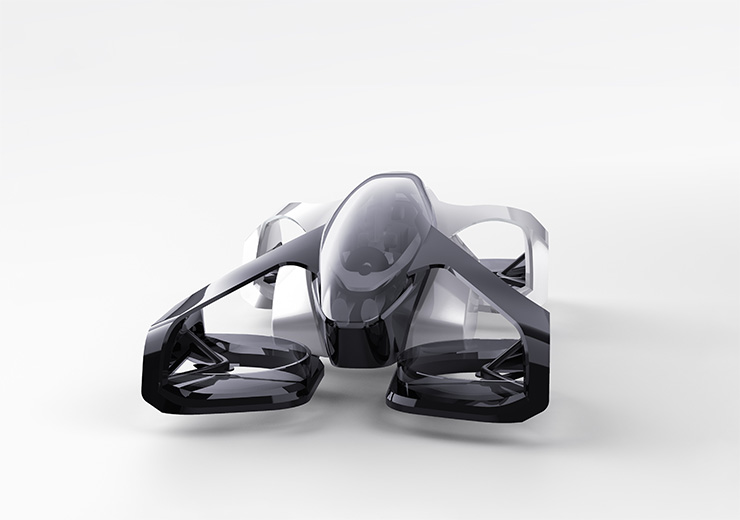 Vertical takeoff and landing

Compact size equivalent to automobiles
Safe and secure
Electrically powered
※Original idea : Daisuke Iguchi (CARTIVATOR) Refinement : Tetsuya Kon(SkyDrive)
Basic specifications
| | |
| --- | --- |
| Size | Length4.0m×width3.5m×height1.5m |
| persons | 2 |
| Fuel | Battery (electric) |
| Propeller | 8 in the four corners of the vehicle |
Flight specifications
| | |
| --- | --- |
| Maximum take-off weight | 500kg |
| Flight Speed | 2 |
| Duration | Battery (electric) |
| Flight altitude | ~500m |
Travel specifications
| | |
| --- | --- |
| Travelling Speed | 60km/h |
| Mileage | 20-30km |