ABOUT US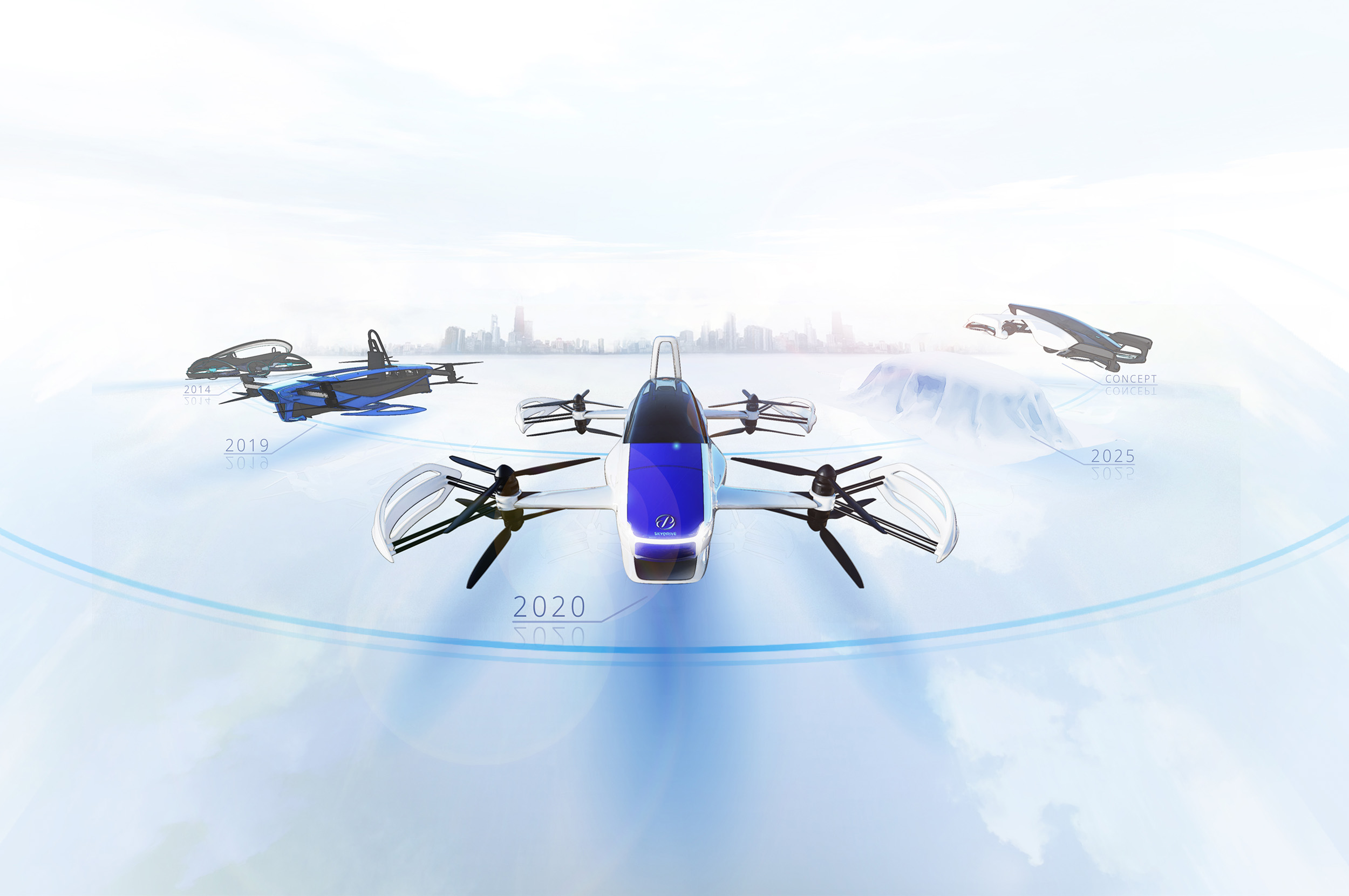 SkyDrive was established in July 2018 with the mission of "Leading a once-in-a-century mobility revolution." Since then it has been furthering its development of flying cars and cargo drones and working in partnership with others to promote the shared vision of a future world where people can use air mobility as a means of transportation in their daily lives.
It was founded mainly by members of the voluntary group, "CARTIVATOR" established in 2012.

COMPANY OVERVIEW
Company name
SkyDrive Inc.
President
Tomohiro Fukuzawa
Establishment
July / 2018
Business Domain
Developing Zero-Emission Flying Vehicles, manufacturing, sells, and provide services of Cargo Drones.
Locations
Toyota Head Office
2-1-1 Koromo-Cho, Toyota City, Aichi Prefecture
Test Field Toyota
Asuke, Toyota City, Aichi Prefecture
Tokyo Head Office
Okubo, Shinjuku-ku, Tokyo
Osaka Business Office
Umeda, Kita-ku, Osaka
Contact
Contact us here
Major shareholders
ITOCHU Corporation / ITOCHU Technology Ventures, Inc. / ENEOS Innovation Partners Co., Ltd. / OBAYASHI CORPORATION Energy & Environment Investment, Inc. / STRIVE, Inc. / Z Corporation Inc. / DRONE FUND Inc. / Development Bank of Japan Inc. NEC Corporation / VeriServe Corporation / Sumitomo Mitsui Finance and Leasing Company, Limited
SUPPORTERS
SkyDrive Inc. is supported by local governments and we plan and develop business together.
Comment by Aichi prefecture governor, Mr. Hideaki Omura as of 2020
Comment by Toyota city mayor, Mr. Toshihiko Ota as of 2020
With Governer of Tokyo, Ms. Yuriko Koike as of 2020