Flying Vehicle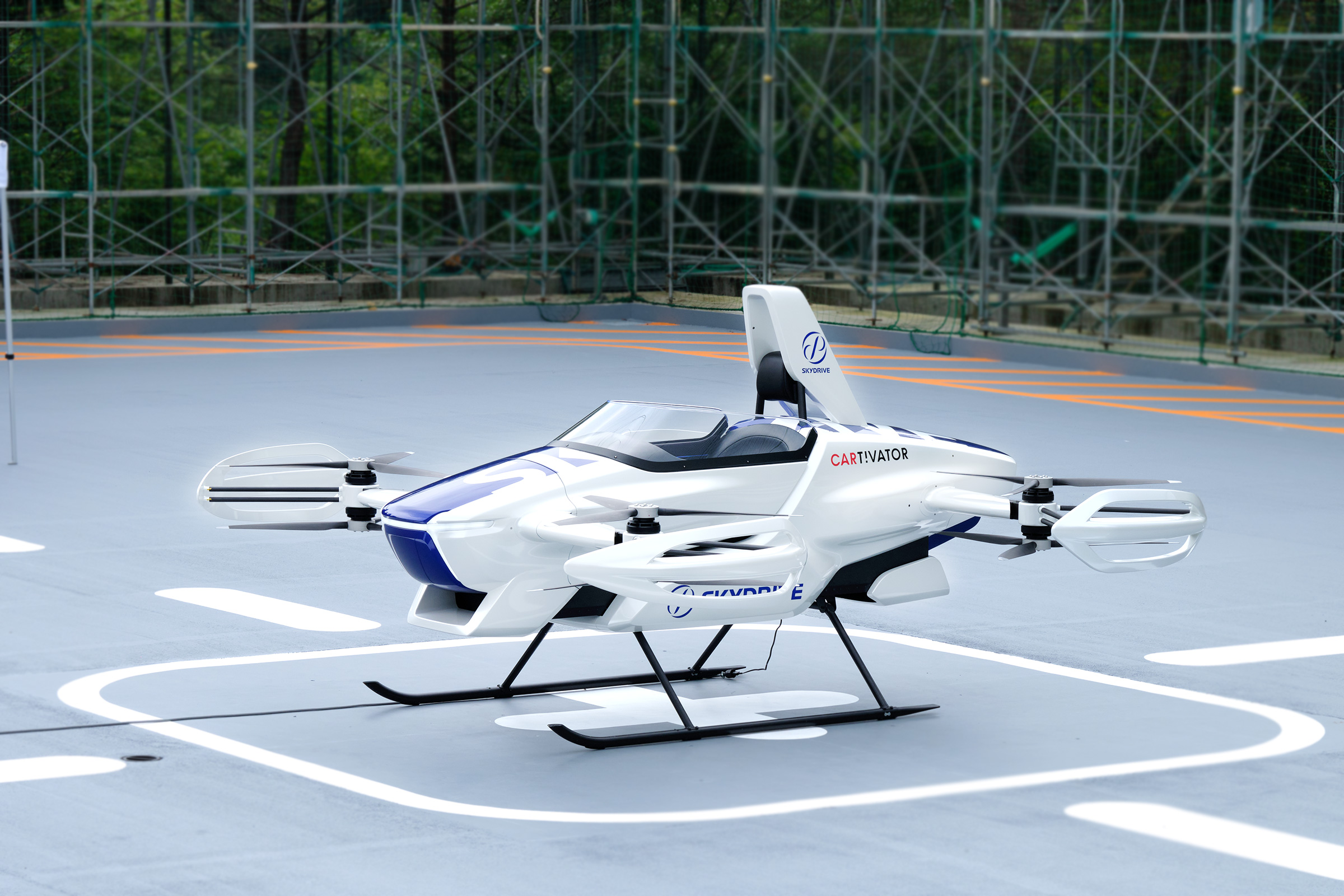 Reduce travel time, maximize your time
The sky is our new road. It can take you to your destination faster.
SkyDrive's flying vehicles avoid traffic jams or waiting at lights and offer a more private and comfortable journey.
Door-to-door Air Travel on a Daily Basis
Extremely compact and light flying vehicle makes it possible to take-off and land almost anywhere.
Your parking lots and helipads on commercial buildings can be new airports.
Quiet and Affordable Air Transportation
SkyDrive's flying vehicle achieves quiet and zero-operating-emission air travel.
Simpler electric aircraft structure makes flights more affordable.
SD-03 Prototype Flying Vehicle
Manned Flight Test in August 2020
SD-XX SkyDrive's Concept Model
Specifications of SD-XX Concept Model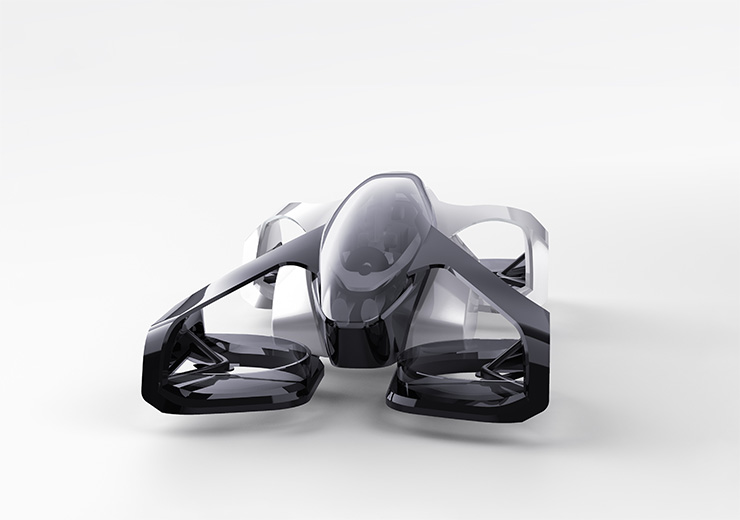 Main Features
・Vertical Take-off and Landing
・Compact and Light
・Emission Free
※Original idea : Daisuke Iguchi (CARTIVATOR) Refinement : Tetsuya Kon(SkyDrive)
Design and specifications are subject to change depending on the state of the peripheral technology and social infrastructure
Basic Specifications
| | |
| --- | --- |
| Size | 4.0 m(L) x 3.5 m(W) x 1.5 m(H) |
| Passenegrs | 2 |
| Power Source | Electric |
| Propellers | 8 |
Flight Specifications
| | |
| --- | --- |
| Maximum takeoff weight | 500 kg |
| Maximam cruse speed | 100 km/h |
| Flight time | 20-30 mins |
| Maximum altitude | 500 m |
Driving Specifications
| | |
| --- | --- |
| Driving speed | 60 km/h |
| Mileage | 20-30 km |