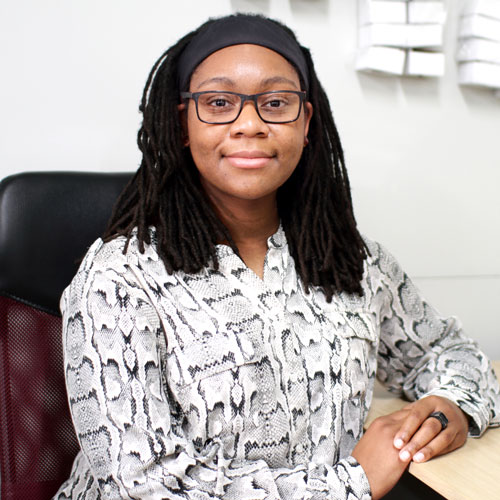 Cargo Drone Department / Technical Development team manager
Graduated in 2019 with a Bachelor of Science in aerospace engineering from MIT. The area of study included control theory and rapid prototyping of aerial vehicles such as short takeoff and landing (STOL) airplanes and a flying car.
While in school, she participated in a project to design and build a prototype of a flying car and a project to observe and understand control theory concepts using drones. After graduation, she interned at MITAC working on Validation and Verification activities for the MRJ. During that internship, she learned about type certification and the additional engineering requirements needed to get a vehicle designed to carry humans to market. After the internship period expired, she joined SkyDrive in February 2020.
Experienced in developing a flying car in university. I wanted to continue that excitement in my work life.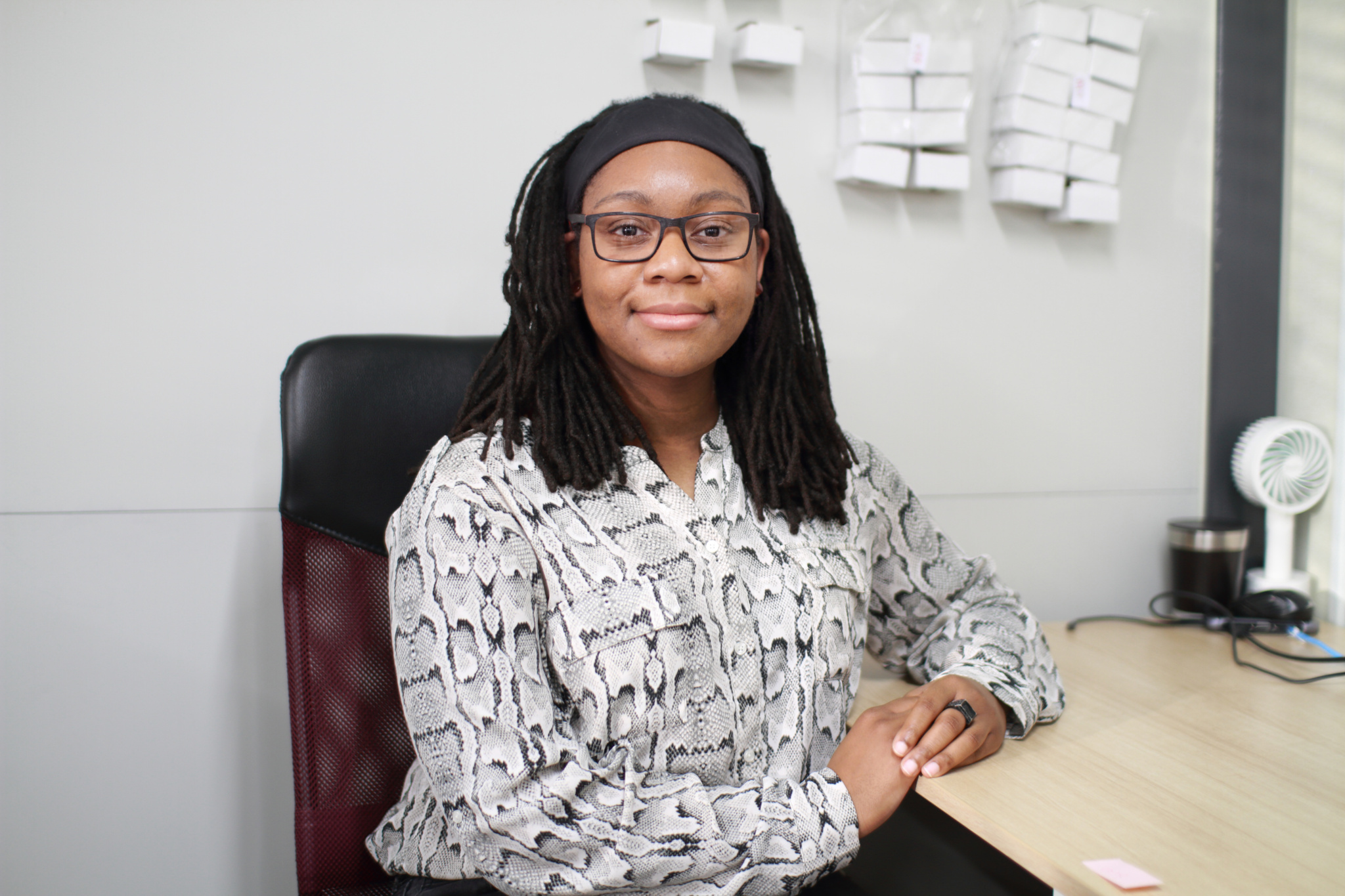 In supporting the development of flight control algorithms for cargo drones, Clarissa is in charge of very complex tuning and even analysis and simulation.
– What kind of work do you do now?
I'm on the cargo drone team, supporting the development of flight control algorithms through flight tests and simulations.
Flight control refers to sending signals with the joystick to control the cargo drone.
When the stick is moved, the cargo drone is programmed to move in that direction. Once programmed you have to tune the algorithm so the drone flies the way you want. For example, in self leveling mode, if the stick is moved fully to the right and moved back to the neutral, and then the cargo drone flips over, or if it takes a long time to go back to the level with the ground even if it does not flips over, the tuning is not good.
Also, the cargo drone must take into account the case where it carries (25+ kg) of cargo.
This is very difficult as it involves different types of stabilization when it has cargo vs no cargo. We will continue to improve the tuning accuracy through repeated verification, trial, and error.
– What exactly do you do in the development of flight control algorithms?
I am working on developing a simulation of the cargo drone. Sometimes it is impossible to do a flight test on specific days or insert a failure case on the actual system so a simulation must be created to test these conditions without damaging the real system.
Of course, algorithm development also includes data collection and analysis, and the analyzed data is used to further improve the accuracy of the algorithm.
The collected data is also used for simulations.
I also help with making a custom simulation that can closely represent the real system from the computer.
– What is worthwhile about your job?
I feel like I am contributing to the team most when my coworkers can use the documents or the codes that I wrote to improve upon the design or when they trust me and ask me to help with certain things.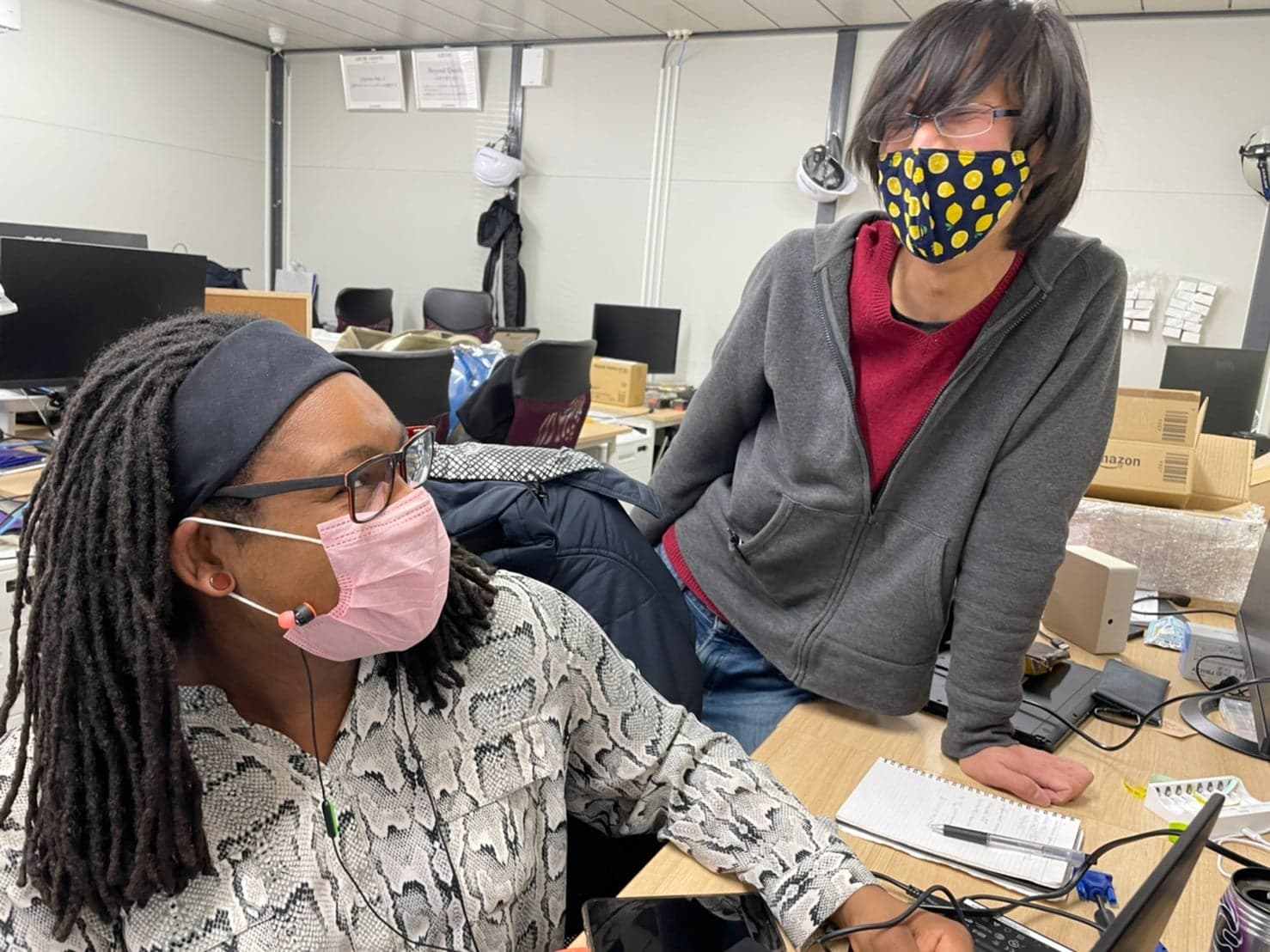 In college, a couple of friends and I designed and built a small-scale flying car. I liked trying new things, imagining and creating things that do not exist.
– Please tell us about your background.
I lived in California until I was five years old, and in Maryland until college.
I majored in aerospace engineering at MIT (Massachusetts Institute of Technology). My area of study included control theory and rapid prototyping of aerial vehicles such as STOL airplanes and flying cars. For my senior graduating class, I focused on the aircraft design course.
– So, you studied airplanes and rockets in college. How did you get into the flying car field?
Ever since I was a child, I have always liked to design things that can solve a problem given to me.
Apart from my major, I had the experience of designing and building a small-scale flying car with a couple of friends as a passion project. It was fun making engineering decisions and developing a vehicle that doesn't exist, and I wanted to continue that excitement in my work life.
After successfully graduating with a bachelor's degree in aerospace engineering in 2019, I interned at MITAC, working on Validation and Verification activities for the MRJ.
Mitsubishi Aircraft Corporation was developing its first regional jet, and I was able to be involved in that project. The idea of working on the first of something is interesting to me.
At the time, I had no idea that I would be involved in a flying car project, but after my internship, when I was looking at other companies, my mentor saw my resume, which included my experience with a flying car project in college, recommended SkyDrive to me.
I got interested in it, and when I had an interview, I got the same excitement from seeing the workplace because I can work where everything is built and tested just like my project.
– How did you apply for SkyDrive?
I didn't contact SkyDrive directly myself, but I asked my agent to introduce me to SkyDrive because I was interested in the company.
I have the impression that SkyDrive has a lot of innovative projects, and it's a company that suits me, as I think it is more fun to work on something groundbreaking regardless of the circumstances.

– What do you think of living in Japan?
I came to Japan at the end of January 2020. I wanted to travel to various places in Japan, however I didn't think the situation would become this bad (as of January 2021), so I have yet to travel.
I'm really looking forward to being able to travel around Japan soon.
– How do you spend your free time?
I enjoy studying Japanese culture and language as well as doing other active things. On Tuesday and Friday nights, I go to the gym, and on weekends, I spend my time drawing pictures and talking with my friends in the US online.
On the train to work, I write stories or read books.
– Did you have any worries or concerns about coming to Japan?
This is the longest time that I am away from my family, so I was worried I would get homesick. That is why I talk to friends and family on the weekend.
Speaking of concerns, it was my first time working in a Japanese corporate organization, so I did some researches before I came to Japan.
For example, an article on the internet said that "Japan has long working hours,", "people are hardworking," and "people are strict," and I wasn't sure if I could fit in there.
I didn't know if that's true or not in the first place. (laughs) I think I was worried about not knowing. In reality, everyone is more relaxed than I expected, and they are not strict, so I feel that I am in a good environment.
By the way, I read an article on the Internet that said, "In Japan, women aren't allowed to wear glasses or pants to work" but that was an extreme example. (laughs) It is important to see the truth.
– What was the deciding factor for you to join SkyDrive?
I had the impression that SkyDrive had many innovative projects, and I felt that it was the right company for me, as I enjoy working on innovative things regardless of the situation.
I was originally interested in the air mobility project as I had made my own small-scale flying car in college, but I became even more interested when I heard that I could work in the set up of being close to the development.
– How do you feel after joining the company?
Since joining SkyDrive, I am certain it is a company that is doing innovative things, and I am interested in what direction they want to take the air mobility and cargo drone projects in the future.
I think being able to work in the field of development was one of the points that made you choose SkyDrive. Has the actual working environment meet your expectations?
I am able to do some of the work as I expected such as helping with flight tests and practicing flying drones.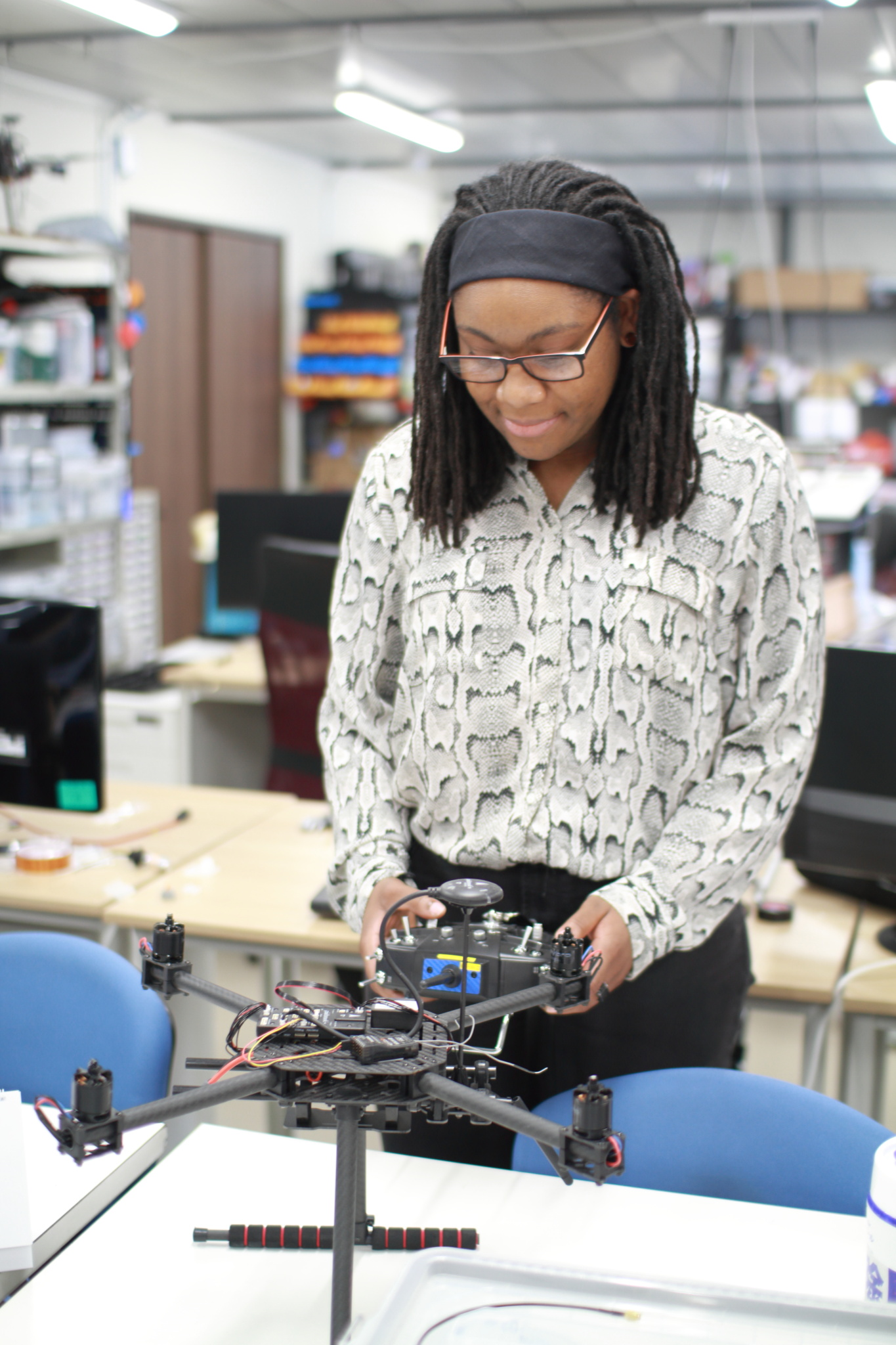 I like the fact that because it's a small company, it's easy to get to know everyone and have casual conversations even with the CEO, CTO, and VP.
– Tell us about the members of Sky Drive from your point of view.
The company culture is very hardworking and collaborative. We work as a team, which I think is very important.
My coworkers are very friendly and welcoming. I really appreciate that about the team.
Even though I don't speak Japanese, I am still invited to do fun things with coworkers like play sports and bake, and we have a great time together.
Skydrive has a test field, which is an old baseball field, and many of our members play baseball during lunch. Even if you don't have a glove, you can borrow one and join in, which I do occasionally.
– How about the organization?
Skydrive is a smaller company so it is easy to meet everyone who works here and talk to people who are in high positions like the CEO, CTO, and VP.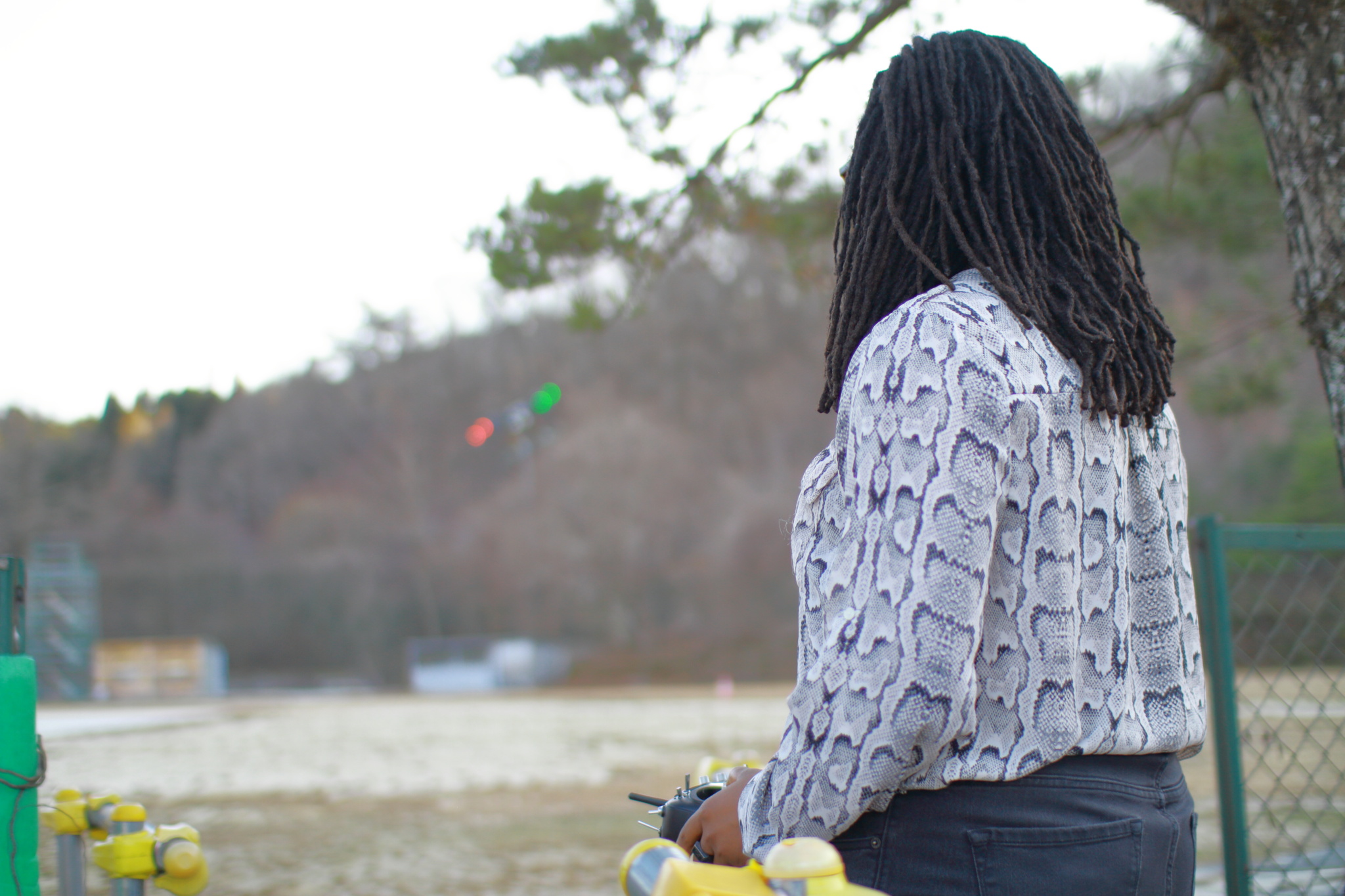 – Please give messages to applicants.
I believe that a person who isn't afraid to tackle new things and see where it takes them would play an active part in SD.
The market for commercial drones for practical applications such as travel and delivery is still in its infancy, and many rules and technologies have yet to be established.
I would like to work with someone who is kind and understanding and willing to think creatively.
We're waiting for you!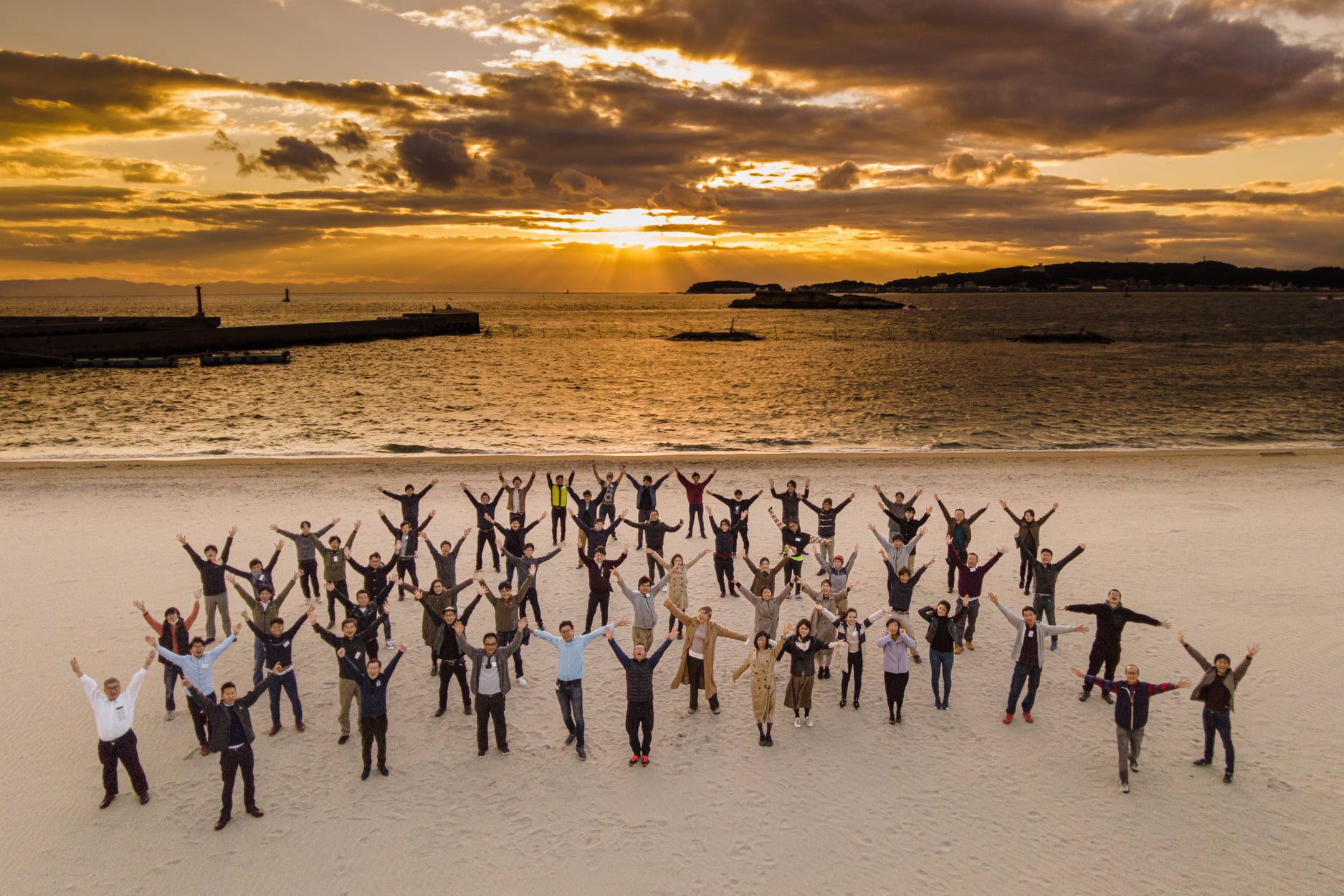 – For example, what do you talk about with Mr. Fukuzawa and Mr. Kishi?
I have only talked with Kishi-san during my interview. He thought my flying car project was cool and because of this, I would be a good fit for the company. I spoke with Fukuzawa-san during a 1on1 new hire meeting. He was open to help me if I needed it and made sure I was adjusting to the company and my work ok.
– Please tell us about what you are conscious of at work.
I always remember that I am working in a team.
Everything that I contribute must be understood by everyone I am working with. I also try to keep in mind to always make valuable contributions in a timely manner even if a deadline is not given.
– What kind of career do you want to build in the future?
I want to progress in my abilities and knowledge by getting my Ph.D. in design so I can help make decisions that will have a greater impact.
I would like to help create the newest thing in air mobility in whatever form that may take. Also, I enjoy learning about other cultures in general, and I would like to learn another language. Being at SkyDrive has motivated me to learn Japanese as quickly as I can, pushing me toward my goal.