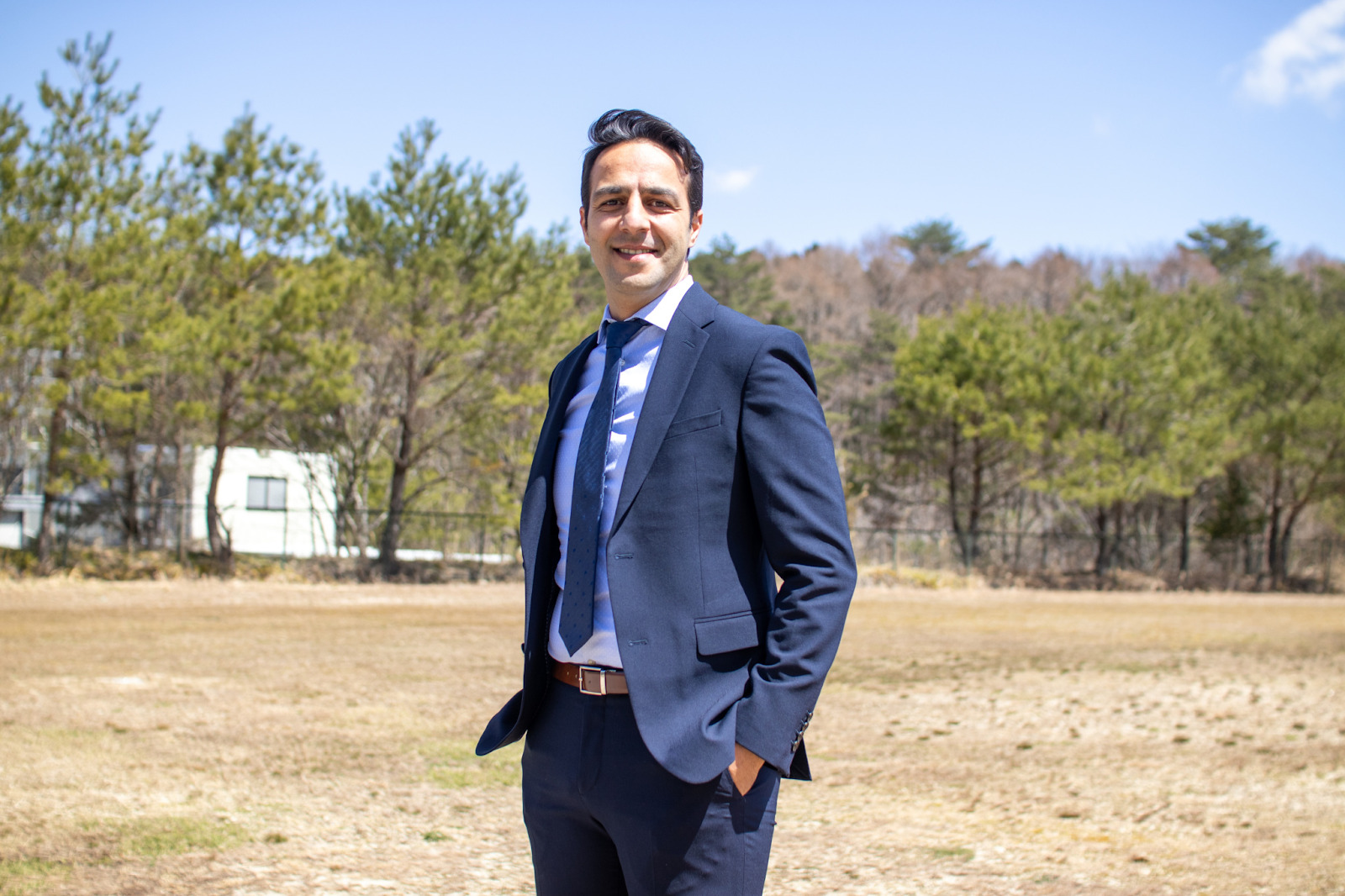 Manager PMO/Supply Chain Management Group AirMobility Division
Graduated from HEC Montreal with a Bachelor degree in Management, and from Nagoya University of Commerce and Business (NUCB) with a Master of Business Administration, MBA.  
In October 2021, he joined the Air Mobility Division at SkyDrive Inc. as the Head of Supply Chain Management Group, and then he was appointed as the Head of Program Management Office in charge of SD-05 development planning and execution activities.
Before joining SkyDrive, he held several leadership positions in the aerospace industry at Mitsubishi Aircraft Company, Mitsubishi Heavy Industries and Bombardier Aerospace, managing a large number of cross-functional product development teams, as well as global aerospace suppliers.
Employees will have the opportunity to contribute to an exciting and innovative project in a relatively small and less restrictive organization.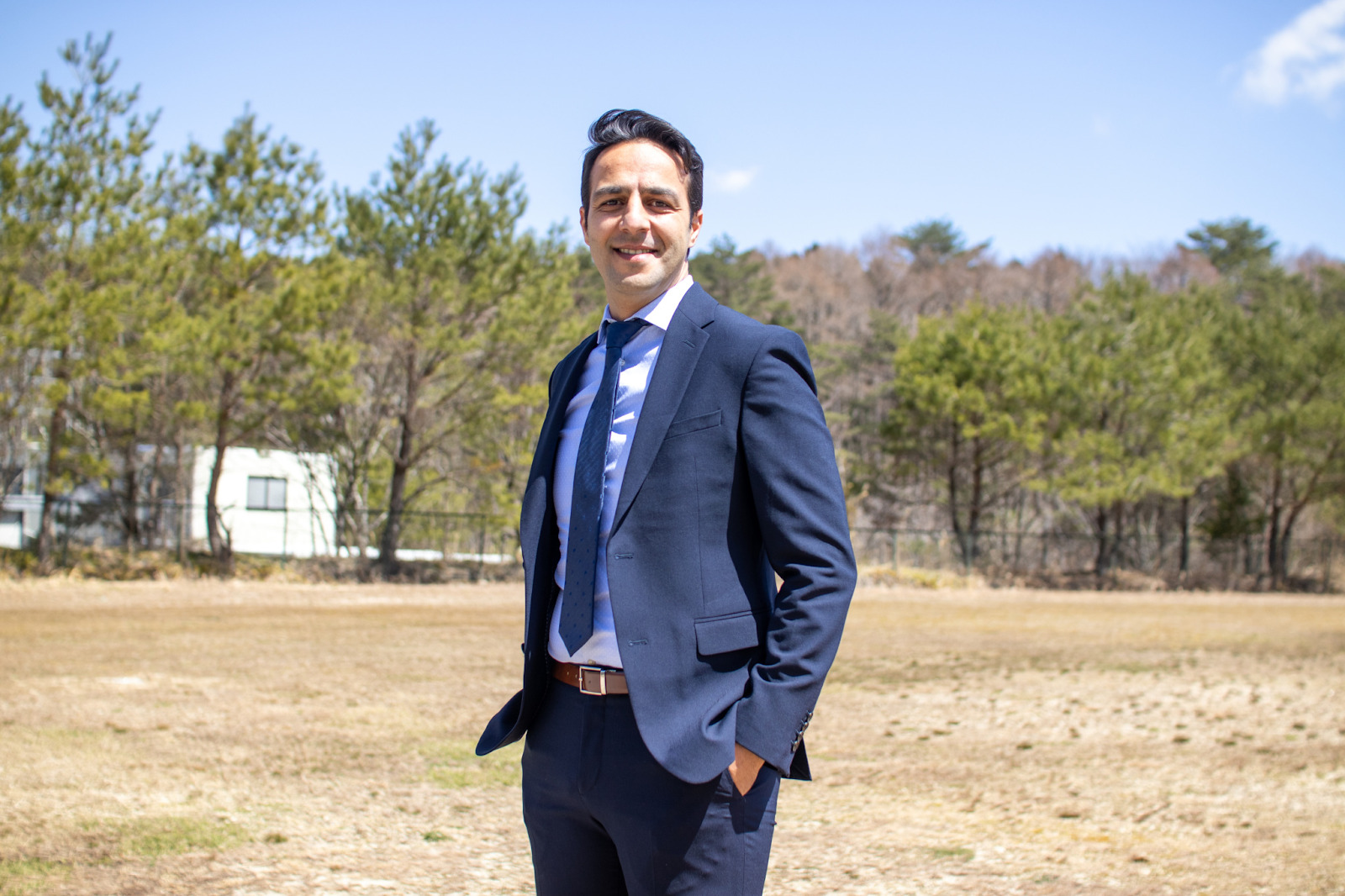 How to correct unexpected situation in the right direction is where PMO shows its skill.
―What are your current duties?
I am the Head of Program Management Office of the AirMobility Division at SkyDrive.
My main role is to lead the planning and execution of our development roadmap toward Type Certification and Entry-into-Service of SD-05. Specifically, this includes establishing a development strategy for SD-05 and estimating necessary activities that will be needed for the design.

The role involves close and frequent coordination with key stakeholders within the organization to align and integrate their efforts and activities toward the same objective.

Concurrently, I am also the Head of Supply Chain Management Group, where my main role is to lead the engagement and selection of world class suppliers for the development, delivery and servicing of our "flying car" program. I work primarily with all the team leaders and managers, and as PMO I act as a hub for all of them.
– What is worthwhile or challenging about your duties?
I find it very rewarding when we can achieve our deliverables and tasks on time and on quality. On the other hand, what is challenging is when unexpected or unplanned issues occur. I think this is a reality for all projects, but how to correct them in the right direction is where PMO shows its skill.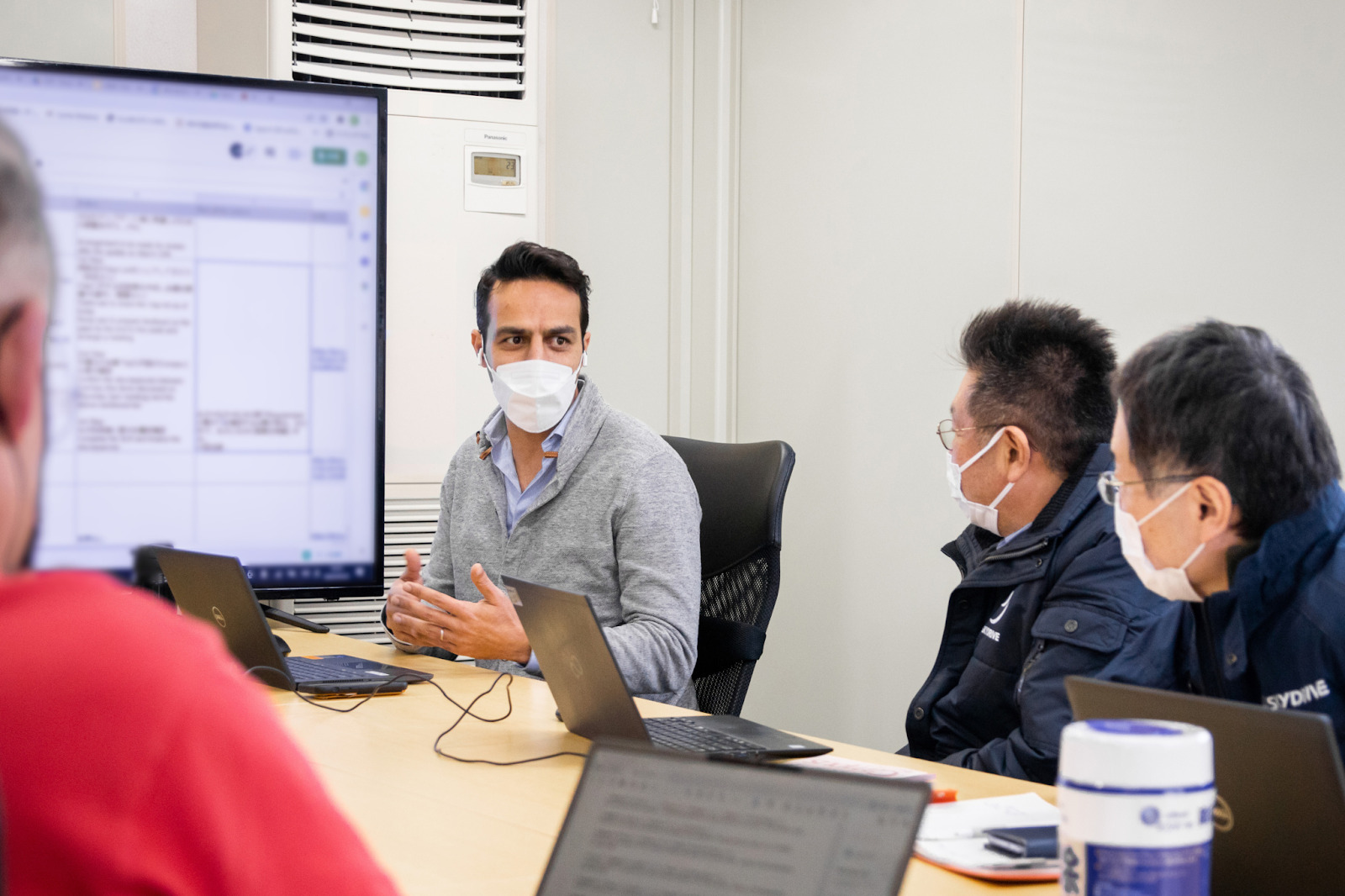 Developing a new aircraft is a great challenge at all levels and requires a strong passion and a positive attitude.
– Please tell us about your background.
I started in Aerospace when I joined Bombardier, one of the best companies in Canada. I was very interested in working there because they made world class business jets and commercial aircrafts, and I had so many things to learn from their great team of experts and professionals. There I was in charge of commercial contracts and negotiations.

I like dealing with complex product development. When it is too easy, it becomes boring. I think that the aerospace industry is pretty complex and  thrilling.

At Bombardier, I have worked on 4 clean sheet new aircraft development programs, 3 derivative aircraft development programs, and a dozen of other sustaining aircraft models as supply chain. For example, negotiating contracts, selecting suppliers, and reducing costs to continue and improve the project.

When I board an aircraft I worked on or see it flying, I feel a great sense of pride and accomplishment. I realize that we have put a great deal of effort and technology into every detail to make that aircraft fly safely.

After working for Bombardier for five years, I moved to Mitsubishi Heavy Industries(MHI). I was in supply chain management at MHI for a couple of years, and then at Mitsubishi Aircraft Corporation(MITAC), where I worked for about 4 years as a program director in addition to supply chain management. At both MHI and MITAC, I was involved in the MRJ project.
―What are some of your most memorable projects?
The most memorable moment for me was the first flight of the MRJ. It was a big project, and it was a wonderful experience to see young engineers and young project managers grow a lot.

Although the MRJ development itself was canceled, I think a lot of people grew through the project. It makes me happy to think that we built a new generation of talented professionals to lead new projects and developments. Some of them are actually working with us here at SkyDrive.
―What have you learned from your aircraft programs?
Developing a new aircraft is a great challenge at all levels and requires a strong passion and a  positive attitude. Almost every program, no matter what it is, faces challenges such as lack of funding, lack of resources, technical issues, and schedule delays. We believe that the key to overcoming these hurdles is a motivated and dynamic team and the attitude to make it happen!
ーHow long have you lived in Japan?
I first came to Japan when I joined MHI in 2015. Japan is very different from the other countries where I used to live before. But overall, it is a great place to live, very peaceful.  I appreciate the culture and continue to learn new things about it almost everyday.
ーAre there any aspects of Japanese culture that have surprised you?
The work culture was a bit traditional. Nothing negative, but I discovered a lot about the difference of work environment, procedure, policy and mindset. So I needed to adapt to this environment and my colleagues were very helpful in doing so.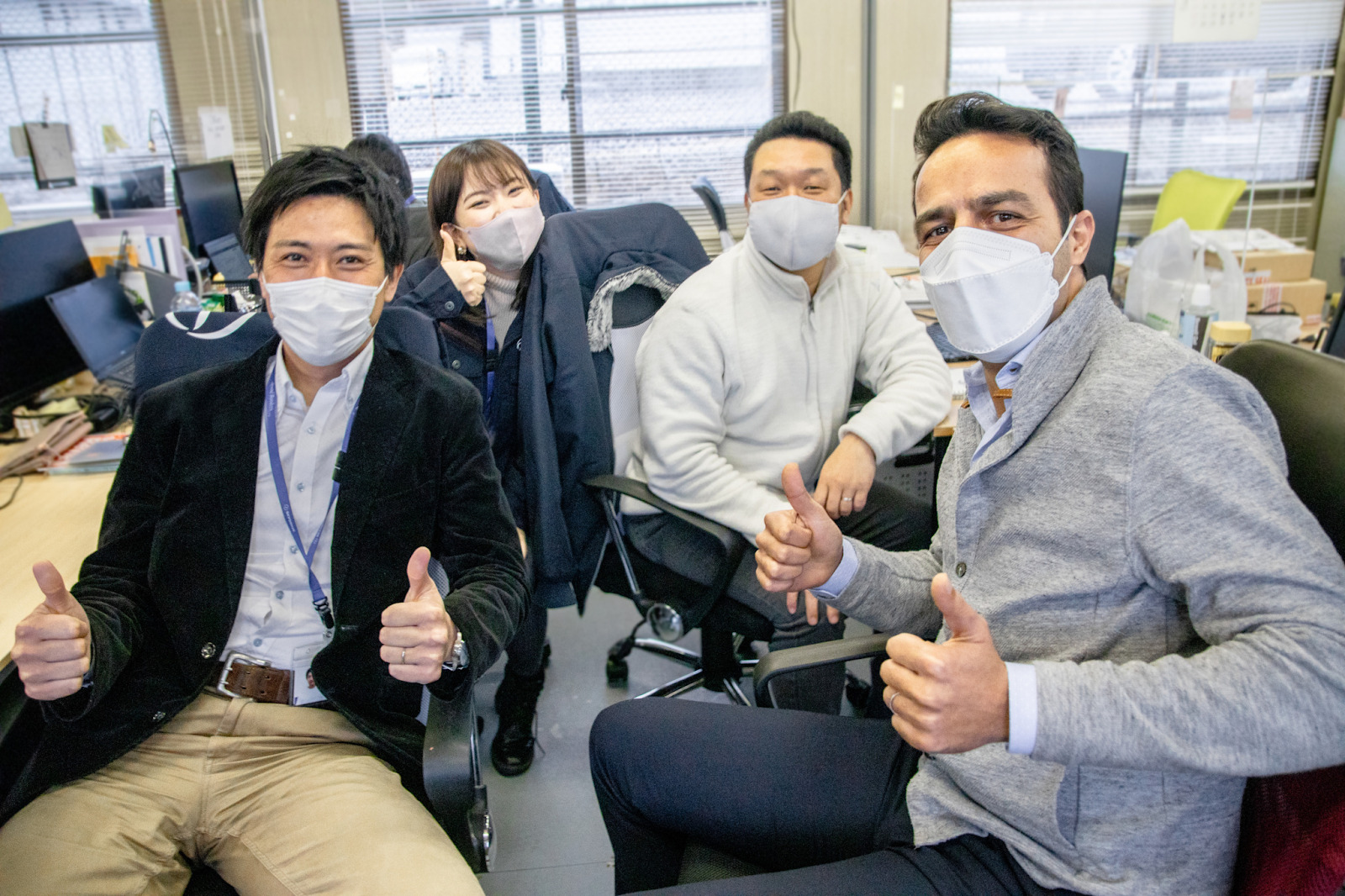 – How did you know about SkyDrive?
I was contacted by people from SkyDrive in 2020. At that time, SkyDrive was preparing for its first successful flight, so I was interested.
ーWere you considering joining SkyDrive?
In November 2020, I first spoke with Mr. Fukuzawa, CEO, and Mr. Kishi, CTO, and visited the development site of SkyDrive. 

After that, I kept in touch with members of SkyDrive on a regular basis for advice. In the meantime, SkyDrive continued to grow, with global ambitions. So I decided to join the company in September 2021 when the time was right.
―What do you think of SkyDrive?
I was impressed by their ability to create meaningful partnerships, setting the ground for an UAM ecosystem in Japan and to raise capital to sustain its development activities. Within a few years, SkyDrive built a great reputation for itself in Japan and overseas.

Also, despite being a start-up company, the team established a great track record in developing prototypes and progressing toward a proof of concept that resulted in a flight demonstration with a pilot back in 2020.

Our challenge going forward is to continue to grow while transitioning into an aerospace company to cope with regulatory requirements, and to expand our network of partners, customers and resources beyond the Japanese borders to meet our global ambitions.
– Tell us about the members of SkyDrive from your point of view.
I worked remotely for the first three months as I was outside of Japan at the time, so I honestly didn't get to know everyone in depth yet. In general, it is a professional work environment, and everyone is trying to do his or her best. I am grateful that all the members I work with are super nice and very helpful. 

I am looking forward to getting to know people at SkyDrive a little bit more.
―Tell us about your current daily routine.
I live in Aichi now and try to go to work at TTF 3-4 times.

My wife and son (1.5 years old) are Japanese, so I am trying my best to learn Japanese. I am sorry that I can't speak much yet. haha

In my private life, I mainly spend time with my family as we go to a park, a walk in the city, meeting friends or just stay at home.
My main focus is the development of SD-05 (latest model of our flying car) and the success of our project.
– What kind of career do you want to build in the future?
At the moment, my main focus is the development of SD-05 and the success of our project. 

So far, I was very fortunate with my career progression, and I hope to continue growing both professionally and personally, and to contribute to the development of new products and services. 

Our project is actually futuristic and it will take time. To be successful, it will require patience because, just like a newborn, it will grow through stages, starting with crawling, walking, running, and then flying haha.

It's a long and fun journey to enjoy!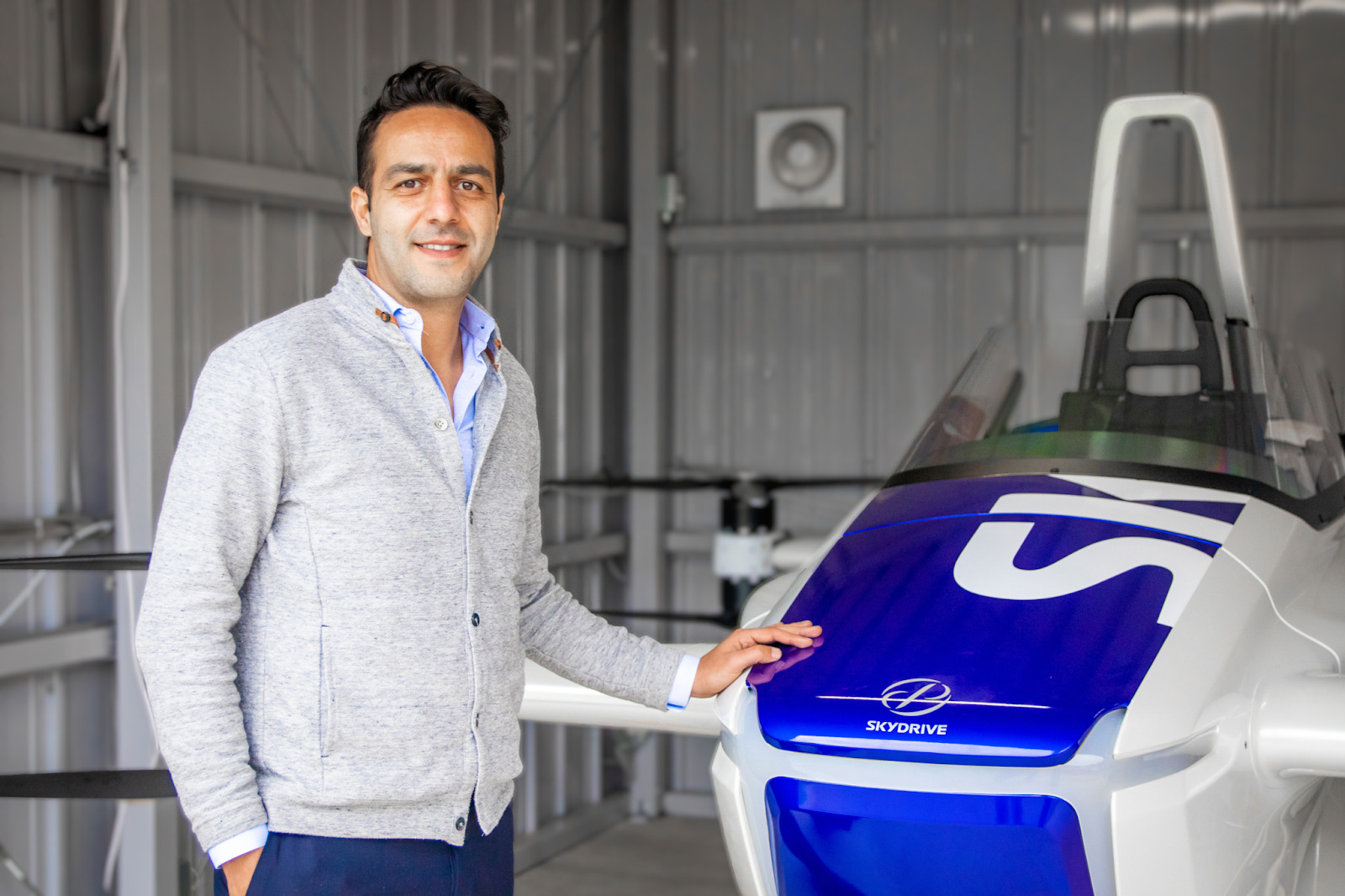 ーWhat type of people do you want to work with?
We need more experienced and skilled resources to keep growing. It's always great to have passionate and self-motivated people, but the successful ones are those who have the ability to navigate through difficult situations by collaborating with others and to solve issues through teamwork.

New employees will have the opportunity to contribute to an exciting and innovative project in a relatively small and less restrictive organization. 

For overseas candidates, it's a great opportunity to discover all the amazing things that Japan has to offer.