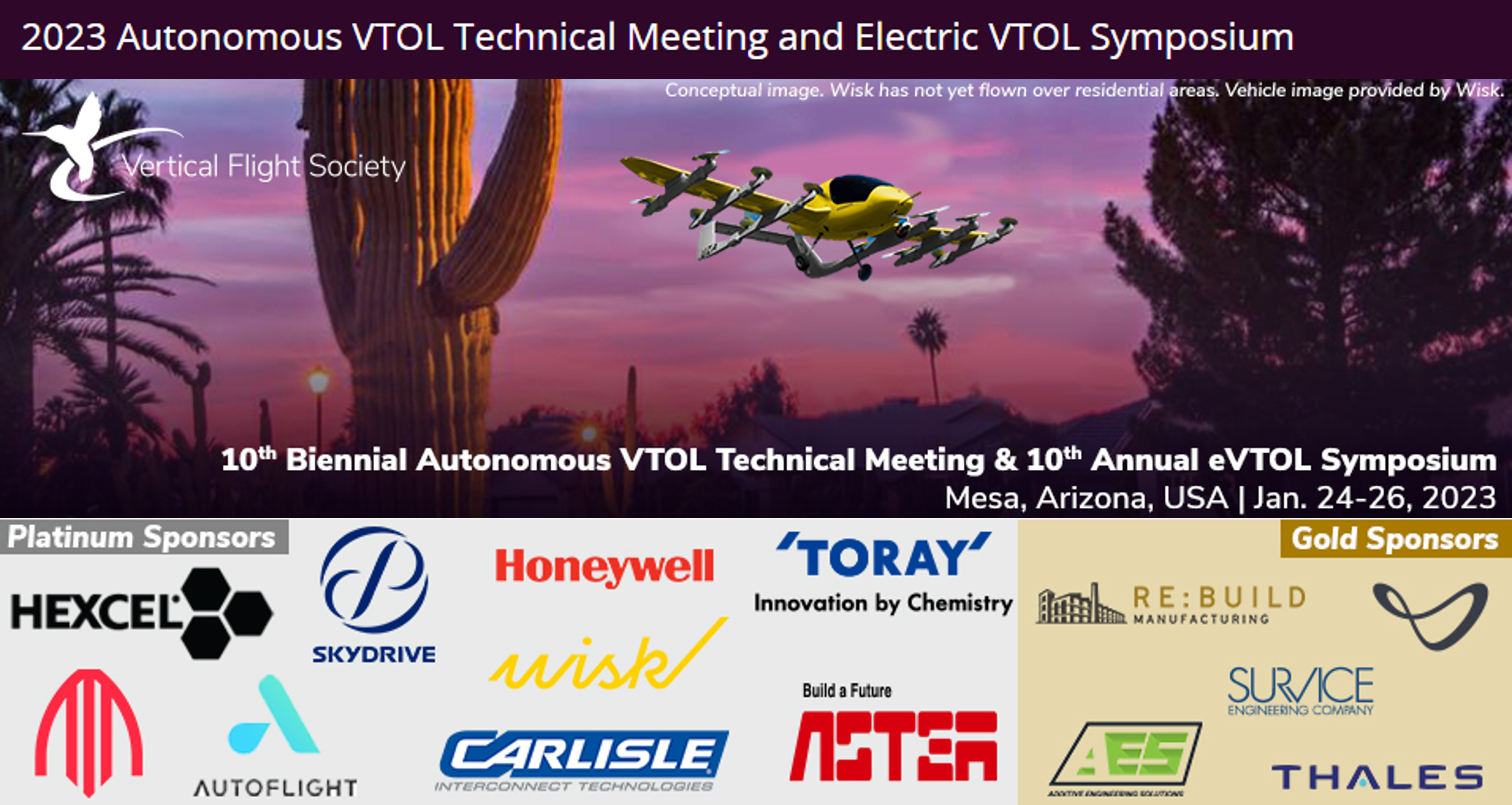 SkyDrive proudly announces its participation as a Platinum Sponsor at the 10th Autonomous VTOL Technical Meeting and Electric VTOL Symposium, to be held at the Sheraton Hotel at Wrigleyville West in Mesa, Arizona from Jan. 24-26, 2023.
On the 24th from 12:45 to 1:15 pm, SkyDrive will announce which state will see its SD-05 flying in the sky first in the United States.
On the 25th, Nobuo Kishi, the Chief Technology Officer of SkyDrive, will present at a morning session "eVTOL Aircraft" starting at 9:10 am.
For registration or more information about the event, please visit: https://vtol.org/autonomous
About Vertical Flight Society
The Vertical Flight Society is the world's oldest and largest technical society dedicated to enhancing the understanding of vertical flight technology. VFS is a non-profit, charitable educational and technical organization. Since it was founded as American Helicopter Society (AHS) in 1943 — just as the first US helicopter was being put into service — the Society has been the primary forum for interchange of information on vertical flight technology. According to the Society Bylaws, the purpose of the Society is to "advance the theory and practices of the science of vertical flight aircraft."
For more information, please visit: https://vtol.org/