SkyDrive Inc., a world-leading developer of urban air mobility solutions, is proud to announce that it will be exhibiting at CES 2021, the world's largest and most influential tech trade show, to be held online from January 11th to 14th, 2021. The company is looking to have online business meetings as well during the trade show's run.
Prior to CES 2021, Las Vegas, SkyDrive will be displaying a 1/6 concept model of its SD-XX at CES 2021 JAPAN TECH, Tokyo, on January 8th, 2020.
The company continues to accelerate its progressive business plan as part of a broader public-private sector initiative in Japan aiming to realize an urban air mobility society. As such, SkyDrive is striving to increase acceptance of the concept of life with flying cars and working toward its goal of making flying cars a normal part of daily life worldwide.
CES January 11th to 14th, 2021
https://www.ces.tech/international.aspx
CES2021 JAPAN TECH @b8ta, TOKYO PRESS DAY, Jan 8th, 2021
https://ces-japantech.jp/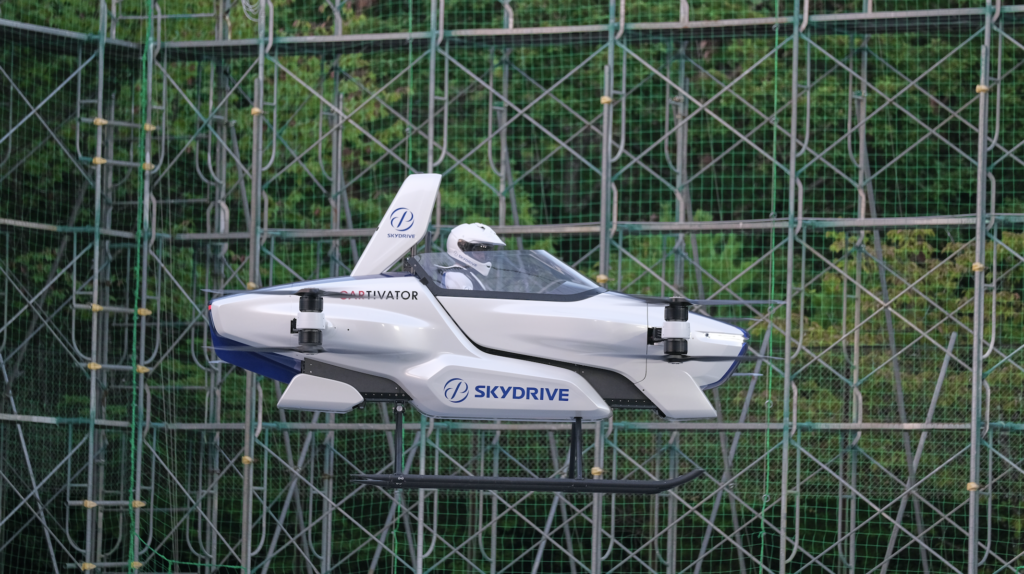 ■About SkyDrive Inc.
A company led by engineers from the aircraft, drone, and automotive industries to develop flying cars and cargo drones to put urban air mobility into practical use and contribute to the future of an urban air mobility society. SkyDrive's urban air mobility solutions achieved the first-ever demo flight in the summer of 2020, in Japan, and the aim is for it to be available for sale in Japan by 2023. The company started to sell a cargo drone in May 2020, in Japan.
Established: July 2018
CEO: Tomohiro Fukuzawa
URL: https://en.skydrive2020.com/
Twitter: @Skydrive_Global
Head Office: Shinjuku-ku, Tokyo
Test field/R&D Center: Toyota-shi, Aichi Pref.
Fukushima development base: Fukushima robot test field, Fukushima Pref.
-Osaka Office: Kitaku, Osaka city, Osaka
Source: SkyDrive Inc.
Contact: https://en.skydrive2020.com/contact/