SkyDrive announced the appointment of Mr. Masaru Kiriyama, former Outside Auditor of Kureha Corporation: a leading diversified chemical products manufacturer, to its Audit and Supervisory Board Member. He joined SkyDrive on September 27th, 2023.
Mr. Kiriyama brings extensive experience in risk management and compliance from his roles in financial institutions and a chemical manufacturing company. He worked for Kureha Corporation, which oversaw 15 subsidiaries across nine countries within the group, until this June and his expertise in global governance management is crucial for advancing SkyDrive's International expansion.
With his expertise in finance and accounting, SkyDrive believes Mr. Kiriyama can effectively take charge as a full-time auditor, overseeing the audit of directors' duties and other responsibilities.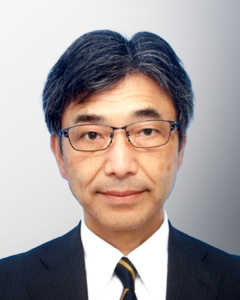 "I am committed to leveraging the knowledge and experience I have acquired through various roles in multiple companies to contribute to the establishment and enhancement of a corporate governance and internal control system that align with SkyDrive's growth stage. I am dedicated to fulfilling my duties as a full-time auditor."
Biography of Mr. Masaru Kiriyama
After graduating from university, Mr. Kiriyama began his career at Yasuda Mutual Life Insurance Company (now Meiji Yasuda Life Insurance Company). Over the course of approximately 20 years, he focused on the asset management division, where he honed his expertise in finance and accounting through involvement in planning, administration, and securities management. Subsequently, he assumed key roles in the risk management, internal audit, and human resources departments, gaining extensive experience in these areas. From June 2019, he served as an outside auditor at chemical manufacturer Kureha Corporation for four years. In September 2023, he was appointed as an Audit and Supervisory Board Member at SkyDrive.