<CAREER>Flight Test Leader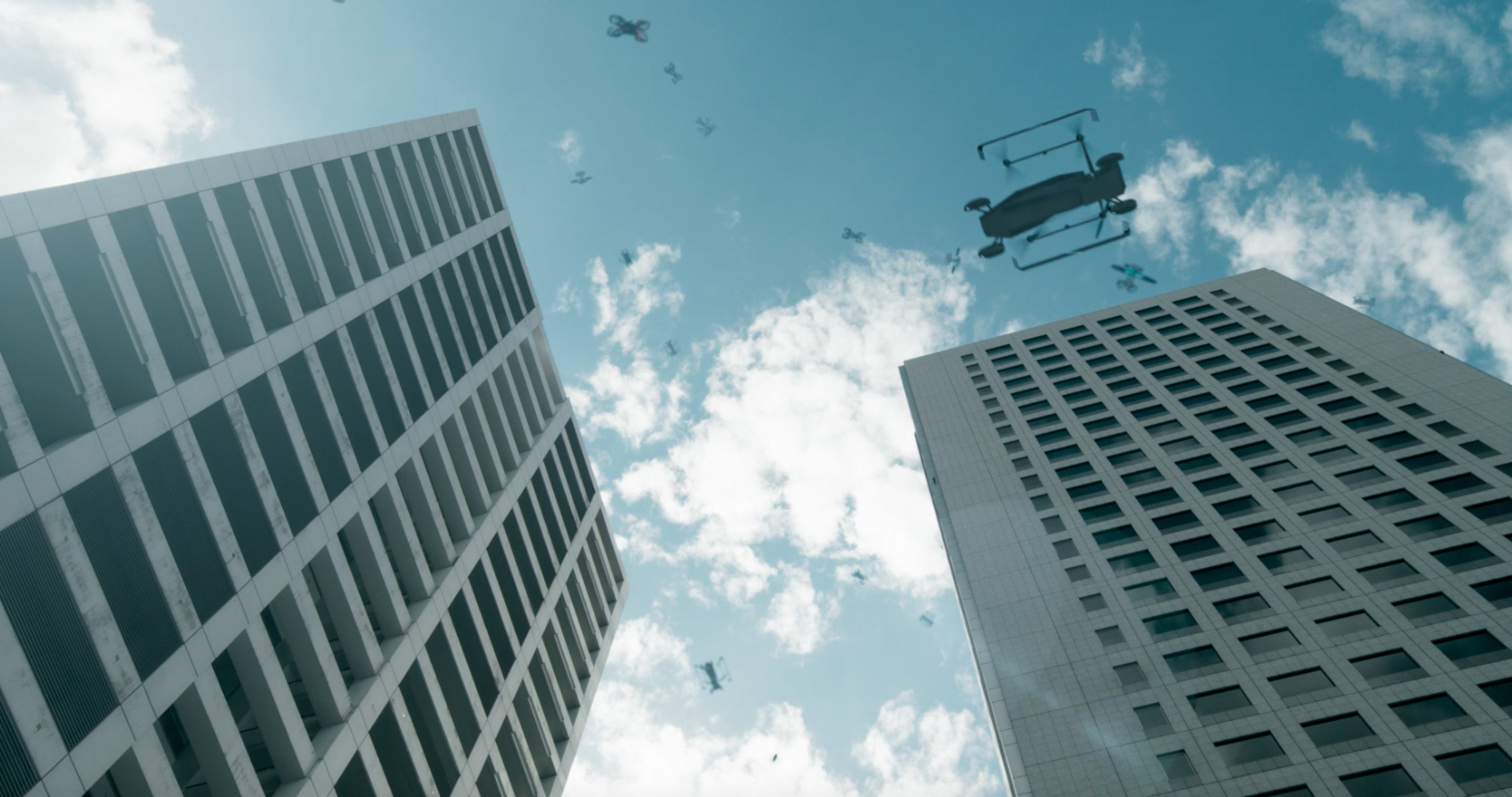 Flight Test Leader
Role Overview
SkyDrive are looking for a passionate and talented engineer to fill the role of Flight Test Team Leader. The role is highly multi-disciplinary and applicants must have a passion for new technology whilst working in a lean manner to achieve program objectives and help SkyDrive deliver a range of certified eVTOLs into the Advanced Air Mobility eco-system.
The role requires leadership across all aspects of flight test for manned air mobility products, including integration with engineering and certification, defining and executing flight test programs, raising the SkyDrive flight test capability to a high standard and championing the 'safety first' philosophy at SkyDrive. Interfacing with many disciplines is a critical aspect of the role, so as to ensure safe and effective flight test campaigns, integration with the overall program and successful completion of all activities that lead to certification and EIS.
The successful candidate will be a critical part of the SkyDrive organization and requires excellent interpersonal skills (in a multilingual environment), strong work ethic, efficient self-management, passion to learn new skills and help develop others.
Responsibilities
Lead on all aspects of Flight Testing and be responsible for integrating with aircraft development, certification and EIS.
Focal for flight test team and take responsibility for input at key program milestones (e.g. flight readiness reviews) and ensure clear communication on flight test plans, execution and outcomes. Act as focal during high-level interactions with other critical areas of the business (engineering, certification, safety, production, operations, supply chain, project management etc).
Work with the certification and engineering teams to interpret certification requirements and propose suitable flight test programs to demonstrate compliance. Leverage previous experience, knowledge of aircraft systems and test methods, and application of industry standards.
Set best practice and standards for all flight test teamdocumentation and methods. Provide leadership and guidance to ensure 'fit for purpose' test plans and procedures, test reports, data analytics and specifications for flight test instrumentation.
Support engineering, certification and safety teams in critical activities such as flight test clearance, certification planning, means of compliance strategies, envelope expansion strategies, requirements capture (particularly for the flight test environment), V&V planning, configuration control etc.
Ensure all flight test aspects are realistically represented in SkyDrive program schedules and take responsibility for meeting flight test targets (in terms of deliverables, milestones, budgets and resource allocation).
Be an active member of flight testing when required and guide other test engineers in data analytics and decision making. Propose internal training if required and support flight test safety procedures.
Take responsibility (delegate, review or approve) for all outputs from the Flight Test Team. Combine knowledge from conventional aerospace and new approaches for eVTOL, and emphasize the needs of a lean start-up culture with novel designs and unique operational characteristics.
Develop and nurture talent with a wide range of backgrounds, experience and skill level. Assist in recruitment activities within the Flight Test Team and related areas across the company.
Essential
Experience working on a Type Certificate flight test program for fixed wing or rotorcraft program (Part 23/25/27/29) and leading creation of flight test artifacts (plans, reports, clearance, processes etc).
Understanding of aircraft dynamics (aerodynamics, structural and controllability) for fixed wing and/or rotorcraft (preferably the latter) and experience in testing at prototype, development and certification stages.
Demonstrated leadership in ensuring maintenance of high safety levels during flight test operations and interfacing functions, and knowledge of aerospace safety management systems.
Knowledgeable about eVTOL vehicle systems and worked with typical aerospace standards for development (such as ARP4754 etc). In addition to vehicle systems, knowledge of all related systems and equipment to perform flight test and their related standards (e.g. ground infrastructure for guidance, navigation and control).
Managed flight test programs at aircraft level and coordinate necessary approvals for flight test clearance and been responsible for the overall outcome of campaigns. Worked with Ground Control Station systems.
Developed flight test data analysis capability from scratch and implemented across multiple teams. Demonstrated effective management of all related flight test functions (e.g. configuration control of multiple flight test vehicles)
Strong project and man-management skills across teams of different skill levels and languages, such as; strong communication, motivation, technical negotiation, progress tracking, risk management, task prioritization and delegation; scheduling, human resource and financial budgeting.
BSc or MSc in Engineering (aerospace, electrical, mechanical or equivalent).
Minimum of 10 years in flight test role within aerospace or related field. At least 2 years working in a leadership role.
Software: general office skills (MS Office, Gdocs), configuration tools (e.g. TeamCenter or equivalent), analysis tools (e.g. Matlab, Python or equivalent).
Business level English and demonstrated ability to build positive relationships in a multilingual environment.
Desirable
Experience working in eVTOL and/or drone development and demonstrated experience in flight test leadership of novel aircraft programs.
Experienced in creating or reviewing certification plans for aircraft (or related) systems and negotiated means of compliance to achieve certification. Deep knowledge in one-of Part/CS 23/25/27/29.
Been involved with creation of certification issue papers and discussions with regulators about special conditions.
Experienced with testing techniques for key eVTOL systems (FBW flight controls, electrical propulsion, electrical storage and supply, avionics) at different points in the life-cycle (SILS, HILS, qualification lab tests, ground tests, flight tests etc).
Experienced in practical implementation of all aspects of ARP4754, knowledge of safety assessment/analysis techniques (e.g. ARP4761) and lower-level hardware and software standards (e.g. DO-178, DO-254, DO-160 etc).
Some experience in contributing to aerospace regulations and/or standards/guides (e.g. ASTM/RTCA/SAE/Advisory Circulars) to aid development and testing of aircraft and systems.
Pilots license and/or operated/tested remotely piloted aircraft (ideally multicopter type).
Worked with flight simulators and test rigs in preparation for, and support of, flight test campaigns.
Demonstrated ability to manage and develop large team of junior and senior flight test engineers.
Witnessed Model Based System Engineering (MBSE) to improve efficiencies and reduce lead-times across the aircraft life-cycle.
Software (following or equivalent): DOORS, MS Project, Labview.
Business level Japanese.
Location
Development Base Toyota(Asuke-Chiku, Toyota City, Aichi)or Tokyo
*If you live outside Aichi Prefecture, you must be able to travel to the development site.
Benefits and Others
Discretionary labor system
Saturdays, Sundays, and New Year Holidays
Health insurance, employee pesion (according to Japan standards), employement insurance, worker's accident compensation insurance