MEMBER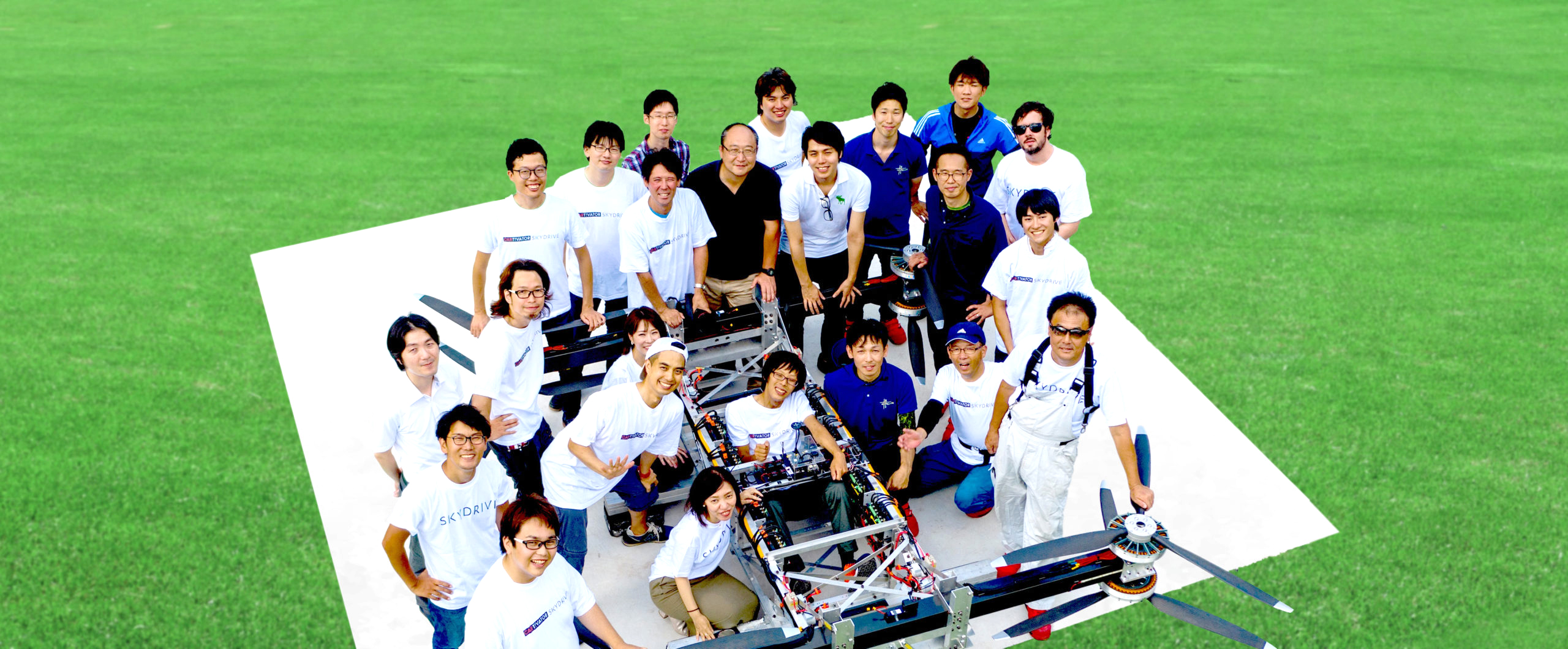 Tomohiro Fukuzawa
Graduated from Engineering dept., Tokyo University. Worked at Toyota Motor Co. for a global procurement of car parts. Won the Cost improvement prize by Toyota production method in many production fields. Participated in CARTIVATOR and became a Co-representative Director in 2014. Established management consultant company for manufacturing industry in 2017 and improved the business for more than 20 companies. Established SkyDrive Inc. in 2018 and become the president.
Shintaro Takahashi
Drone Fund Partner / Chief Executive of public policy Keio University Graduated school, specially-appointed professor of media and governance.In Drone Fund, promote the activity to realize the Drone society and the Air mobility society as a public policy manager. In charge of strategic planning such as Industrial plan and System design for medium and long term, Infrastructure of society, Rule creation and Safety standard.In Keio University, develop an education program and industry-university-government collaboration.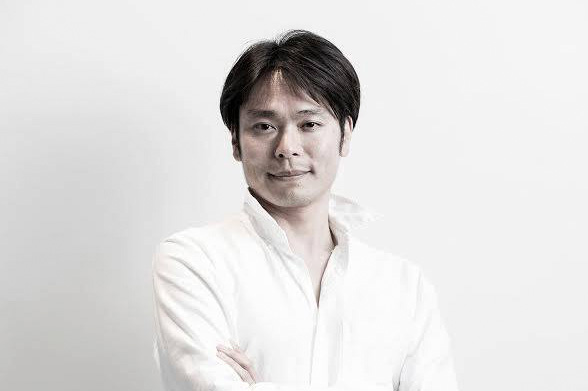 Tatsuo Tsutsumi
After graduation from a graduate school, he worked for Sanwa Research Institute, Global Brain Corporation, and engaged in new business development and establishment and operation of corporate venture capital at Cyber Agent Inc., Recruit Co., Ltd., and GREE Inc. After that, he established a new venture capital fund (currently STRIVE III Limited Liability Partnership) and assumed the role of representative partner.
Nobuo Kishi
Graduated from Engineering department at Osaka Prefecture University.he joined Mitsubishi Heavy Industries in 1982. Transferred to Mitsubishi Aircraft in 2010 and appointed chief engineer of MRJ (Mitsubishi Regional Jet), the first domestic jet-engine passenger aircraft in 2012. Appointed Executive Vice President in 2015 to take leadership of development.
Sumie Miyauchi
Graduated from the master's degree of Management Globis university. In charged of editing, branding, internet marketing, partnership, R&D in Recruit Co. Experienced manager of marketing department for Recruit Co. Won several prizes such as Cannes Lions, Good design award. Participated in CARTIVATOR in 2017. For SkyDrive, in charge of business such as marketing, Human resource.
Toshio Ando
Head of flight unit. President of the construction company in tandem with Produce & fly with the RC of amphibious airplane for 40 years and produced more than 30 original drones. Participated in CARTIVATOR in 2017. In SkyDrive, in charge of VP of Technology.
Kenichi Yamamoto
Graduated from the master's degree of Tokyo Institute of Technology. Developed robots in Toyota Motor Co. (Appointed in Silicon Valley for a year.) Participated in CARTIVATOR in 2015. Experienced the experiment leader, MBD for Control & Interface, and team leader of simulation environmental improvement, currently act as a project manager. In SkyDrive Inc., in charge of VP of Technical Public relations such as Engineering management, vehicle development management.
Takumi Yamamoto
Born in Tokyo, Resident in Paris.
In 2008, Won the LOUIS VUITTON CLASSIC AWARDS with GT by Citroen. Involved the design and creation mainly for one-off car or Hyper-car, and also robot, furniture, industrial products. President of the Design firm, Takumi Yamamoto. Participated in CARTIVATOR in 2018. In SkyDrive Inc., in charge of Design Director of the vehicle.
Mark Blackwell
G10 years' experience in aerospace engineering across all life-cycle phases, with focus on avionics, hydro/electro-mechanical systems, control and aerodynamics. Experienced with modelling & simulation, laboratory testing, ground/flight test analysis, design reviews for safety/performance, SOF clearance, V&V, and equipment qualification. Graduated from The University of Manchester and worked for BAE Systems for 4 years; completed a MSc in Sustainable Energy Systems; and achieved a PhD from The University of Southampton (in active flow control of novel actuation systems). Then worked for Eaton Aerospace on the Embraer KC-390 program before joining Stirling Dynamics on the Mitsubishi Regional Jet program. Started volunteering with Cartivator in 2017 and joined the SkyDrive team in February 2019. Looking forward to helping SkyDrive achieve the dream to 'create the age where everyone can fly in the sky!'
Sho Ikeda
Graduated from Machinery Department at Kyoei High School. After graduation, he joined a software company as a system engineer. Engaged in software development for automotive functional safety (ISO 26262). Participated in CARTIVATOR and SkyDrive Inc. in 2019, and is responsible for measurement mechanism design and software development.
Teruyuki Ito
Graduated from Nihon University, Faculty of Science and Engineering.Joined Denso Corporation in 1985 and engaged in production technology. Research on new processing technology, preparation for production of new lines, energy saving automation for labor saving, new and expanded factories, etc., in Japan and overseas. He had been analyzed drive recorders from North America, Europe, China and other countries', and developed pre-crash, automated driving.
Participated in CARTIVATOR in December 2016. Joined SkyDrive Inc. in April 2019 and assigned to the Technology Development Department.
Tetsuya Kon
Graduated from Engineering department, Chiba University. After graduation, he had engaged in automotive interior design at Toyota Motor Co. Involved in design development for Corolla and 86. Participated in CARTIVTOR in 2014 and is mainly in charge of visualization such as design, CG and model making.
Joined SkyDrive in 2018.
Makoto Kusumoto
Graduated from the master's degree at Toyohashi University of Technology. In a doctoral program, specializes in fluid, acoustic and measurement engineering. We accept joint research and consulting with companies and solve many difficult issues. His hobbies are manufacturing, such as machining and design and production of electronic circuits. While promoting his own research and development, he participated in CARTIVATOR. Joined SkyDrive Inc. in 2018. He is responsible for the electrical system design to prototyping and evaluation consistently.
Takuya Saito
Graduated from Chuo Japan Airlines College of Aeronautical Maintenance Department Helicopter Course.After graduation, he engaged in maintenance work for helicopters at Aero Asahi Corporation. At that time, he was the youngest and first-class aviation mechanic (rotor) license ever.He has over 10 years of experience as an avionics engineer. Mainly responsible for large machines (AW139, S-76, S-92).Received the president's award for autopilot failure search for Kawasaki-style BK117C-2 helicopter.Joined SkyDrive Inc. in 2019. Affiliation of technology development department, in charge of experiments, prototypes and flight tests.
Takuya Sano
Graduated from the master's degree at Waseda University. At department of business system construction for large companies with focus on the automotive industry in a system vendor, he is engaged in requirements definition, design, PG development, PoC environment construction, overall planning and concept development, etc.
Participated in CARTIVATOR in 2017, after being a leader in sponsorship relations, he currently operates more than 100 members as a director in the business area.Participated in SkyDrive Inc. as a founding member and was responsible for personnel affairs such as system design and organization management, as well as sponsors, local government affairs and PMO.
Yuta Sugawara
After graduating from university, he lived abroad in training before joining the company and joined Yazaki Corporation. Experienced manufacturing preparation and trial production plant for wire harnesses as manufacturing training for a year.
After that, he worked on the development and design of wire harnesses for automobile manufacturers, and worked on trial production and mass production of global vehicles. Participated in CARTIVATOR since 2017. Promoted sponsorship negotiations with CARTIVATOR in 2018 and signed a contract, and transferred to SkyDrive Inc. from December as the company's first venture transferee.
Atsushi Suzuki
After graduating from a public university in Aichi Prefecture, he worked at a car company in the Kanto area to make DMU in the manufacturing process.
Later, he participated in the development of domestic jets. In charge of configulation management, he is engaged in the formulation and operation of design processes and tools, and various promotion activities for acquiring TC.
Learn global standards of development and manufacturing processes and operations through development work with overseas suppliers and foreign engineers.
Joined SkyDrive Inc. in 2018. Taking advantage of the above experience, he is in charge of certification and engaged in aviation station coordination, promotion of V & V activities, development management, and examination support.
Satomi Takei
Graduated from Tokyo University of Agriculture and Technology, Mechanical engineering department. Engaged in design and development of in-vehicle motor at a motor company. Experienced manufacturing sites at a Chinese manufacturing plant. In order to work in the field of the aircraft that she had been interested from university, in 2016 she transferred to an Airlines as a mechanic. Joined CARTIVATOR from 2017 and SkyDrive Inc. from the end of 2018. Support for manufacturing site, purchasing and English language support.
Hiroki Takeshima
Graduated from the master's degree at Toyohashi University of Technology.
Engaged in the design and development of passenger car tires at a foreign-affiliated tire manufacturer. Perform next-generation concept model development and exclusive design for OEM, and experience a wide development phase. In each phase, He was mainly in charge of development of products for harsh environmental areas. He had been involved in OEM development for a long time, and had carried out projects with Japanese and other European and Chinese manufacturers.
Participated in SkyDrive Inc. from 2019 and worked on aircraft development.
Masatoshi Tomita
Graduated from Tokyo university of science, Mechanical engineering department. Engaged in the design and development of special vehicles at Toyokazu Kogyo Co., Ltd. for 20 years, and is engaged in the development of work machines and work equipment for construction machines of vehicle-based construction machines such as road surface cleaning cars and road rollers.
In 2018, he was in charge of the structural design of the battery cell and the design development of the manufacturing equipment at FCOPower Co., Ltd.
From April 2019, he is in charge of structural design of the aircraft at Technology Development Department of SkyDrive Inc..
Takuya Nemoto
Graduated from the master's degree of Engineering at Chiba University.
At the university, he developed drones and participated in large projects using the Agency for Natural Resources and Energy. After graduation, joined Toyota Motor Co. in 2014. Responsible for development of vehicle motion control and automatic driving system. Participated in CARTIVATOR in May 2015.
Participated in SkyDrive Inc. in 2019 and was in charge of flight control system development.
Atsushi Nomura
Graduated from National Institude of Technology, Gifu College.
Department of Electrical and Computer Engineering.
Engaged in motor control design and development at Toyota Motor Co. Specialist in safety design specializing in analysis at the time of electrical component failure. Responsible for various regulations such as OBD regulations, FMVSS 305, and ISO 26262.
Joined CARTIVATOR from 2015 and served as electrical control group leader. At SkyDrive Inc, he is responsible for the overall design of the electrical system.
Shohei Yanagimura
Graduated from Sendai College of Technology. Engaged in a software company for 8 years, engaged in transmission control, evaluation environment development for hybrid control (SILS, HILS) as a commissioned work from an automobile company, elemental technology development and demonstration activities in the robot department as a seconded work. He has been involved in CARTIVATOR since 2018 and is the team leader of the software / IF team. Participated in SkyDrive Inc. from 2019. Currently, we are developing HMI and the dynamic simulation environment for the vehicle.
Takehiro Sato
Graduated from the master's degree of pharmaceutical dept., Tokyo University.
As a consultant in general consulting firm, worked for new business development and reengineering in manufacturing / retailing / construction industries.
Participated in CARTIVATOR in July, 2017, engaged operational plan or organizational design as a general affair leader. Take part in SkyDrive Inc. in October, 2018 and in charge of business development for cultivation of flying car market.
Keiko Omiya
Graduated from HItotsubashi University of Law department.
After graduation, she worked at a city bank and an import car captive finance company. Then she headed a corporate accounting team at a US subsidiary of the Japanese investment bank. She formulated and implemented monthly, annual closing, consolidated closing report and improvement business efficiency improvement by automation of accounting process.
She joined SkyDrive Inc. in March 2019. Responsible for accounting work.
Masanao Ojiro
Passed judicial examination in 1997, entered a British law firm after being registered as a legal lawyer, then belonged to the Industrial Revitalization Corporation of Japan in 2003, Goldman Sachs Securities Co., Ltd. in 2006, TMI Associates in 2007 (As an office partner in 2010). His specialized fields are general corporate legal affairs, M & A, labor legal affairs, crisis management, etc. Participated in CARTIVATOR from 2017 and supported general legal affairs from the preparation stage of SkyDrive Inc. establishment.
Adviser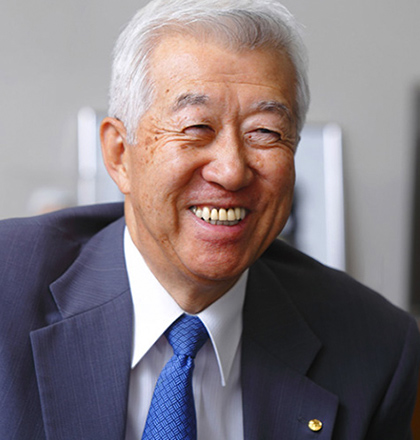 Mitsuhisa Kato
1953 : Born in Asahikawa, Hokkaido 1975 : Graduated from Mechanical Engineering dept., Hokkaido University 1975 : Joined Toyota Motor Co. 2000 : Became Chief Designer in R&D 1st sector, Toyota Motor Co. 2004 : Became Managing Director in Toyota Motor Co. 2006 : Became President- director in Toyota Technocraft Co., Ltd. 2006 : Became Advisor in Toyota Motor Co. 2010 : Became Managing director in Toyota Motor Co. 2011 : Became Executive director in Toyota Motor Co. 2012 : Became Executive vice-president in Toyota Motor Co. 2016 : Became Chairman of board of directors in TOYOTA CENTRAL R&D LABS., INC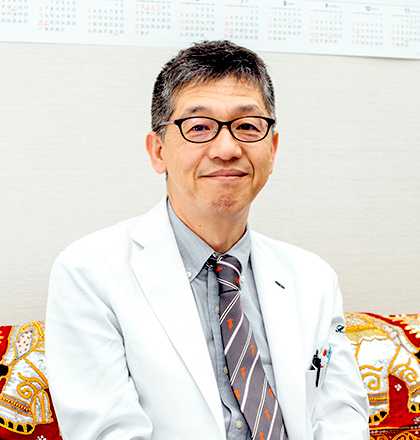 Hisashi Matsumoto
Professor at the Nippon Medical School Born in Ishikawa, Resident in Chiba After graduation from Kanazawa university, he become a Gastroenterological surgeon then emergency physician from 2000. He is a pioneer of Helicopter emergency medical services (doctor-helicopters). 1987 Joined Department of Gastroenterological Surgery, Kanawzawa University. 2000- Emergency and critical care center, Nippon Medical School Chiba Hokusoh Hospital 2014 Became Professor Nippon Medical School 2016 Became Assistant Director of Hospital, Nippon Medical School Chiba Hokusoh Hospital 2017 Got an MBA (Anglia Ruskin University, UK)